Description
Sunlu S2 Filament Dryer BoxReady SG Stock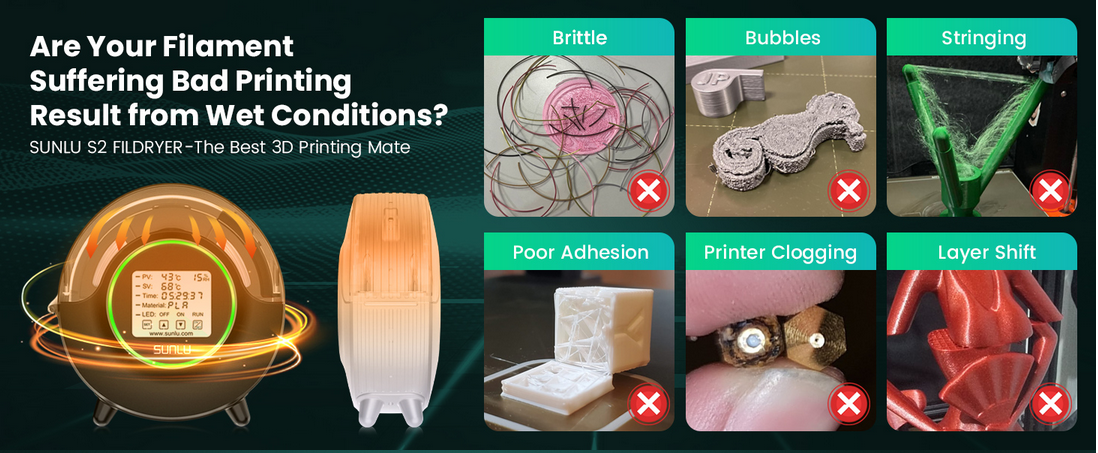 No more Poor Printing
Newest SUNLU FDM 3D Filament Dryer S2 is more efficient to solve stringing, clogging, poor adhesion, poor printing quality and layer shift of 3d printing filament caused by ambient humidity.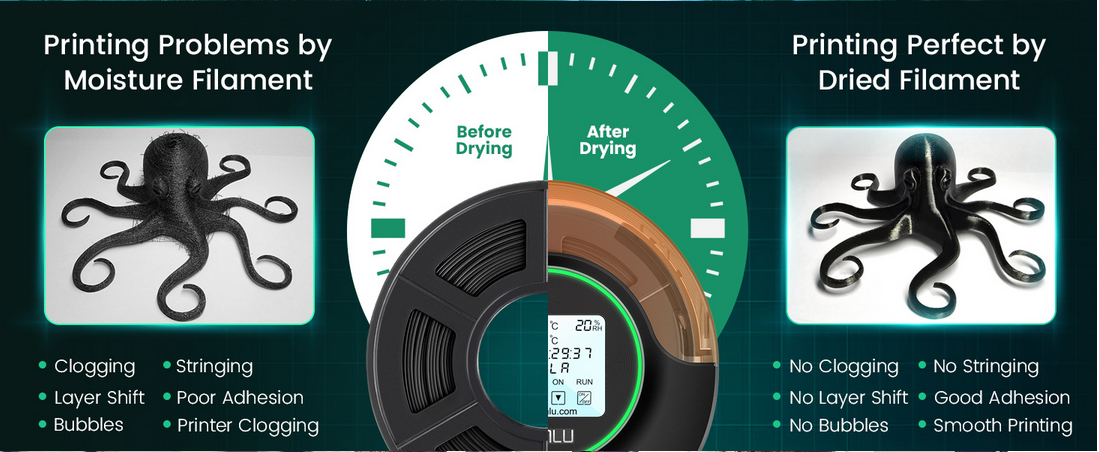 360°Embracing Heating
The 3D filament dry box S2 has added upper and lower heating plates to achieve all-round surrounding heating and rapid drying, breaking through the heating temperature to 35℃~70℃.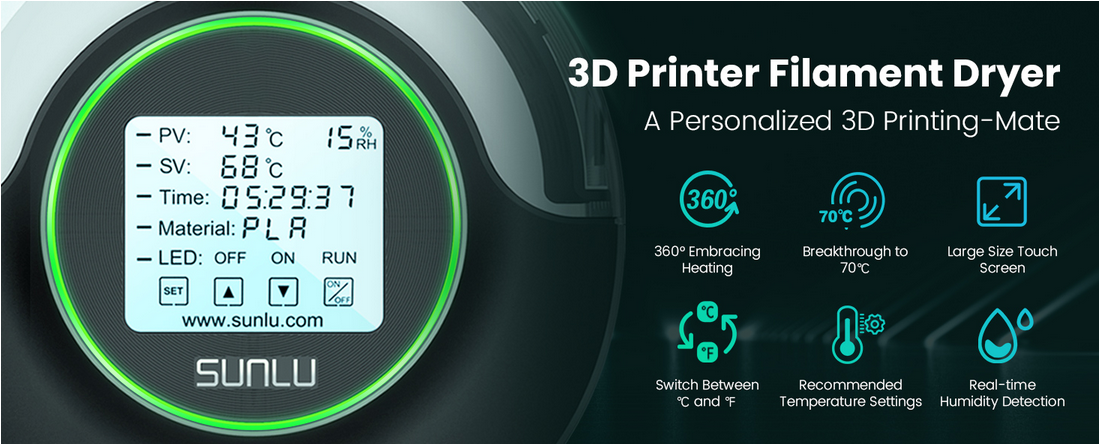 Large-size Touch Screen
New 3.42*2.87inch touch screen with tablet-like operation for superior experience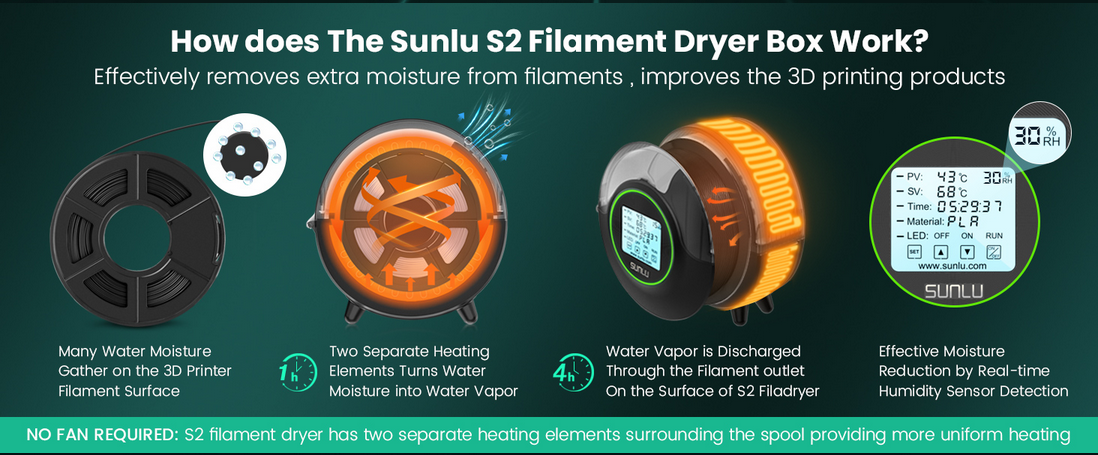 Real-time Humidity Detection
Built-in high-precision humidity detection sensor, displaying real-time humidity inside the filament dryer. Automatic sleep standby after drying.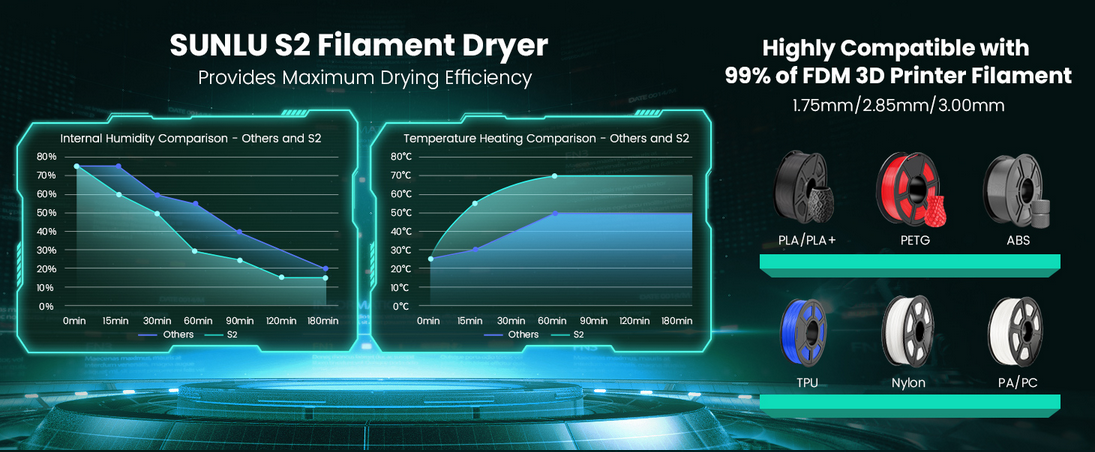 High Filament Compatibility
Compatible with all the mainstream 3D filament brands and all standard filament with diameters 1.75mm/2.85mm/3.00mm; Works with PLA, PLA+, PETG, TPU, ABS, Nylon, etc.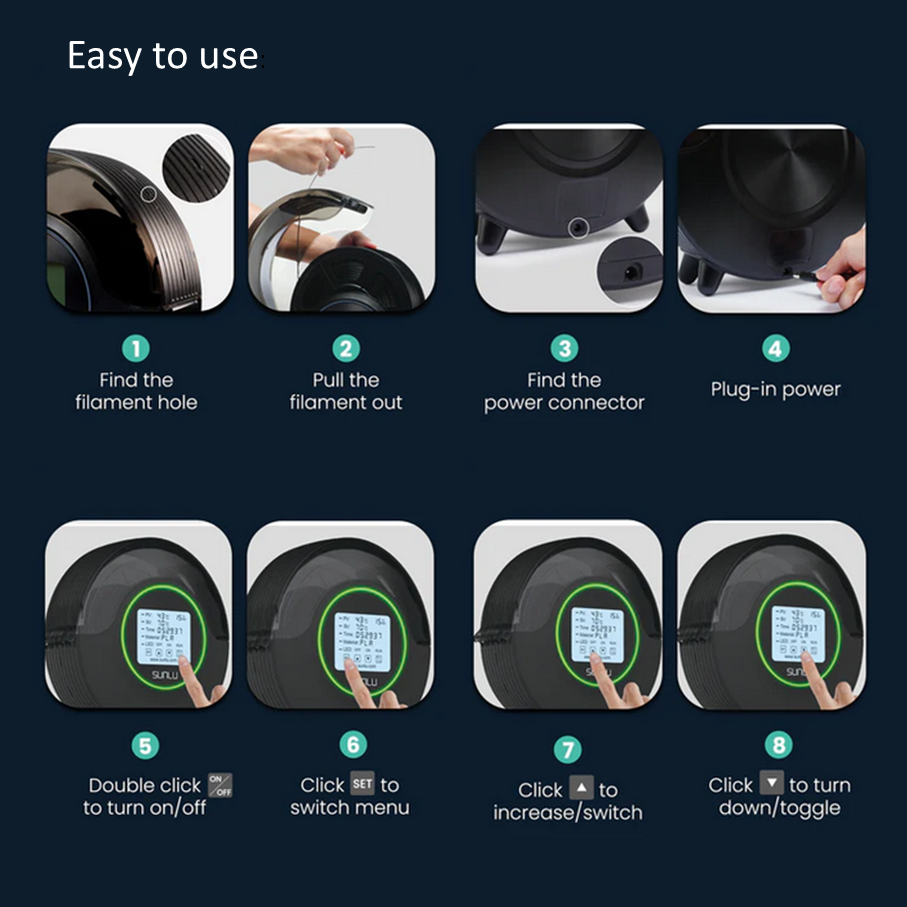 Easy to use
====
Product Specifications:
Compatible with multiple filament diameters (1.75mm / 2.85mm / 3mm)
Adjustable temperature setting: 35 to 70 degree Celsius
Real-time display of humidity
Time function to set heating time
Product size: 265x118x274mm.
Max filament spool Width size: 8cm
Max filament spool Height size: 21cm
Plug supplied: UK/ SG 3-pin plug.